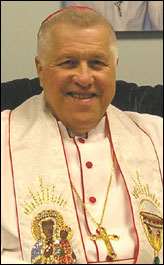 While Ron Roth still graced this earth he often spoke about creating special prayer box for people of all faiths. He wanted to illuminate the intention of prayers being offered yet be something small enough that could be carried to prayer gatherings and shared among others. Over the years we at Celebrating Life have tried to fulfill this dream of Ron's but have never found something that really represented what Ron desired. We then found an amazing artist who was willing to work with Celebrating Life - and the vision that Ron had to create beautiful and handmade items that represents Ron's dream.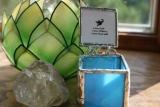 Items fashioned by this wonderful artist include prayer boxes, ornaments, and altar decorations to help Ron's Ministry. Each item is handmade and individually constructed by the artist making every piece unique.
The ornaments have either a picture of Ron on the front or the photo depiction of the painting Ron received called the Casa of the Saints. On the back of the ornaments is either a saying or a prayer.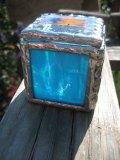 Celebrating Life Ministries is proud to offer these products in honor of Ron Roth as a tribute to him and the wonderful teachings, healings, and presence he gave and still continues to provide us.