To submit a prayer request complete the form below.
(If you have more than one prayer recipient, separate with commas)
Every Sunday our Spiritual Community prays for everyone who has submitted prayer requests. The Spirit of Peace Monastic community also devotes two hours daily for prayer and meditation.
You need only submit a name and the Divine guides us.
Visit Our Healing Board
---
Your Name
Your E-mail
Prayer Box

Please email me with upcoming Celebrating Life news and events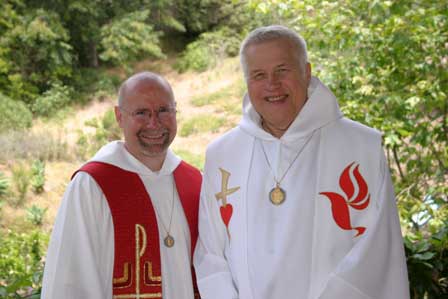 Co-founders Paul Funfsinn (L), Spiritual Leader and Director of Celebrating Life Ministries and the late Ron Roth (R), Spiritual Shepherd Emeritus.